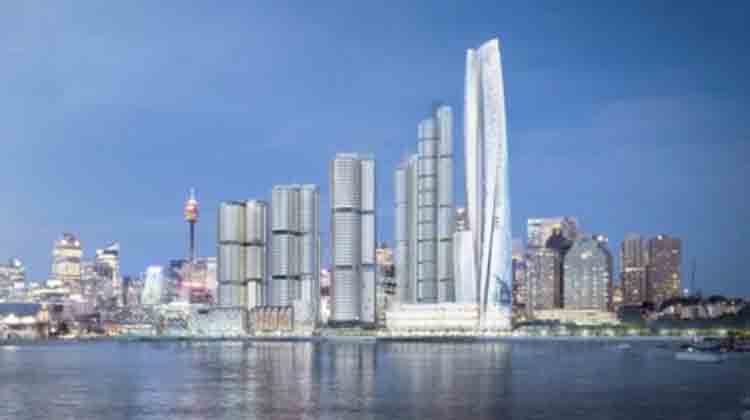 Following major complications in the way it operates, Crown Resorts is finally reopening the doors to its VIP casino located in its A$2.2 billion, $1.6 billion integrated resort. Crown Sydney was scheduled to open and begin operations in December 2020. Delays have been reported due to investigations by authorities in several states of Australia.
Crown Sydney VIP Casino, the first of its kind in Australia
The Crown Group's luxury casino offers customers two VIP rooms including the Crystal Room and the Mahogany Room. According to the information obtained, the Crystal Room is available since August 8, 2022 while the second room will welcome players at a later date. No confirmation has yet been given by those in charge.
The particularity of the casino revolves around two specific elements, luxury and elegance. This is reflected in the décor, with natural light and a panoramic view of the waterfront. The two halls remain the only spaces to house a wide range of entertainment options. The list includes 160 gaming tables and 70 electronic games including 12 lounges dedicated to exclusive guests. These comfortable areas are spread over two levels and provide mostly privacy. For Crown Sydney's CEO, Simon McGrath, quality is the key word in the design of the spaces and demonstrates the breadth of the offerings provided. This excellence is evident in the décor, furniture, customer experience and overall design.
Management and compliance issues
Eighteen months ago, Crown Sydney decided to begin its non-gaming operations at Barangaroo. However, the exclusive VIP casino was unable to accommodate its clientele because Crown Resorts was deemed unfit to hold a casino license in New South Wales. Prior to the opening of the A$2.2 billion resort, the New South Wales Independent Liquor and Gaming Authority (ILGA) made a crucial discovery. The agency found failures in the company's money laundering controls and dealings with Asia. In conducting extensive investigations, former Supreme Court Justice Patricia Bergin's report highlighted concerns about Melco Resorts and Entertainment's 19.99 percent stake in Crown Resorts. In addition to this concern, the company allegedly laundered money illegally through its resort.
As a result, the company no longer had the ability to hold a casino license in the territory. Despite this, the ILGA submitted several alternatives for Crown Resorts to regain its license. Through significant changes and efforts, Crown Resorts was finally granted a provisional license by obtaining permission to open its VIP casino. It will be granted a permanent license after a period of 18 to 24 months and a thorough review by the commission.