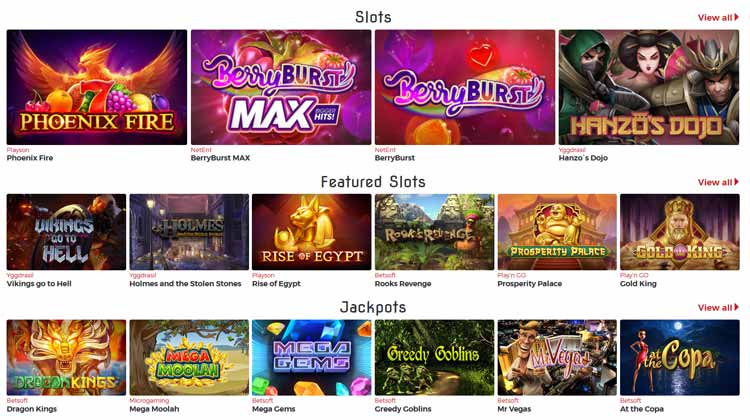 Given the rise of various online casinos these days, the industry itself has shown immense potential for growth, which could translate to a more fruit-bearing economy for many developing nations. However, the act of regulating and legalizing casinos is still seen as very taboo by many cultures because of its moral implications. Regardless, trends indicate that more and more people are becoming comfortable with the idea of gambling as a form of recreation. On top of that, more governments are seeing the potential gains of regulating gambling activities within their jurisdictions.
Even before online platforms started sprouting up, many governments have benefited from a bustling casino economy. Places like Macau, Monte Carlo, and Las Vegas are all reliant on gambling activities for the stimulation of their local economies. There are many people who are now dabbling into gambling, whether online or in traditional physical casino establishments. But it seems like the added convenience and accessibility of online gambling has become such a great draw for many gamblers.
How Does Online Gambling Impact Economic Growth?
It's important to look at the world of online gambling as an industry that extends beyond just casinos and gambling itself. It's also a tech space. These online casinos have to incorporate a variety of different tech products and services on their platforms in order to accommodate user demand. For example, so many casinos are expanding payment and withdrawal options in order to appease a large variety of online gamblers. There are even various online casino platforms these days that offer crypto-integration onto their sites.
Aside from that, mobile gambling is also looking to integrate immersive hardware technology in order to further amplify the user experience. Devices that have AR or VR capabilities are now being used on various casino sites that offer extended reality functionality. This means a higher level of immersion for online gamblers that extends beyond just using a mouse and clicking on buttons on a screen.
Additionally, there are also the other back-end jobs that come with running an online casino site such as software licensing and development, data security and privacy, customer relations, web development, and more. That means that the online gambling sector is also dipping its toes into other economic pools and stimulating movement in those realms as well.
The Prospect of Economic Growth
Many experts believe that the online gambling market is expected to be valued at around $92.9 billion by 2023. That means that it will definitely serve as one of the most lucrative and fastest-growing markets in the world. Governments now stand to benefit so much more from regulating these online activities in their areas. Through licensing fees and gambling taxes, there is so much to gain from the rapid movement in this economy.
Technology is also continuing to evolve so quickly and that will translate to a better user experience for a lot of online gamblers. E-commerce in itself is also experiencing unprecedented growth, and that proves that people are now more comfortable with spending a lot of their disposable income online.