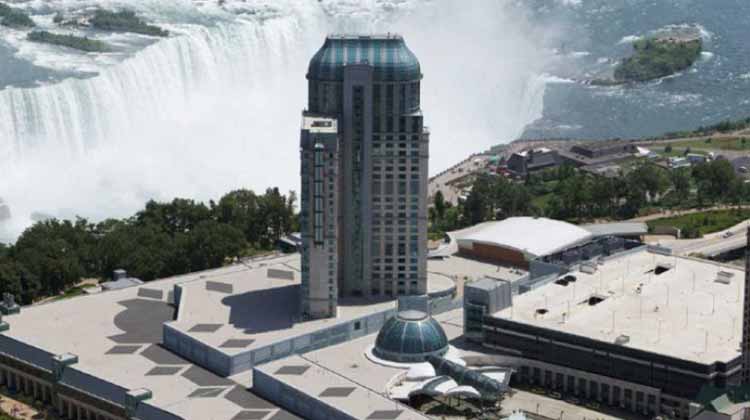 Canada's Fallsview Casino is getting ready to unveil its new OLG stage, which combines live entertainment with the best of both worlds. The venue has already held a few concerts prior to its official opening on February 25. At the event, guests will be treated to a performance by Billy Joel. According to Niagara Falls Review, the stage has invited the media for a tour to see the specifics of the concept.
C$130 million investment
Fallsview Casino is about to open a new theater built over the Hilton Hotel parking lot with a capacity of 5,000 seats. Construction took 685,000 hours and cost C$130 million, or $96 million. The process took place between 2017 and 2020 with cumulative delays due to the global Covid-19 pandemic. In fact, the facility had to revise its programming by cancelling several ongoing shows. Nonetheless, workers have had time to refine plans to enhance amenities. According to OLG spokesperson Tony Bitonti, the facility had to meet operational standards with mandatory amenities like most facilities of this type.
Inside, the OLG stage contains four sections of seating, none of which are more than 150 feet from the stage to maximize convenience. In terms of equipment, state-of-the-art sound and lighting equipment is available. In addition, workers installed two glass walkways to connect the site to the Fallsview Casino.
A total of 100 people were invited to the tour, including journalists and social media influencers. Toronto band The Beaches warmed up the atmosphere by playing eight songs from their repertoire. Afterwards, a question and answer session was scheduled by the organizers. In all cases, the media was impressed with the 6,400 foot stage and the quality of the sound system. In fact, drummer Eliza Enman-McDaniel, one of the band members, said the sound performance was outstanding. The others also agreed with her, noting a state-of-the-art facility.
Niagara Casinos hopes to increase visitor traffic
The opening of the new theater is expected to attract more visitors to Niagara Casinos. President Richard Taylor confirms that the new facility is part of the growth of tourism in Niagara by bringing many significant assets. Guests will want to extend their stay by accessing more personalized offerings and services.
To date, the new theater has received rave reviews from some local artists. The Lumineers and Don Felder have already performed there. Fallsview Casino Resort also features the 1,500-seat Avalon Theatre, which is always accessible.