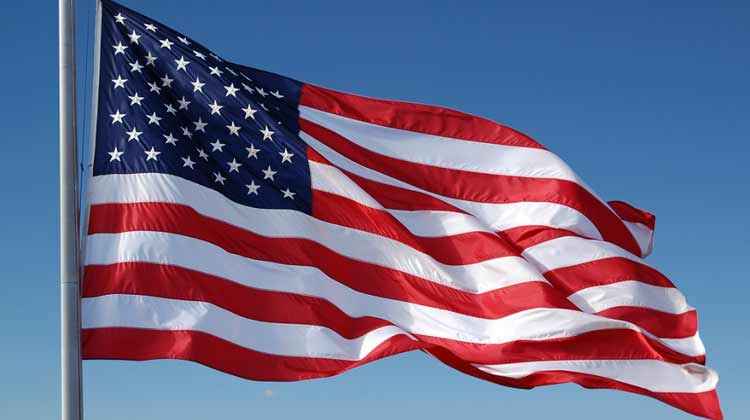 The United States of America, the land of freedom and casinos, still has two states that have not yet legalized any form of commercial gambling. Utah and Hawaii are the two states that have not yet legalized any form of commercial gambling, and they are the only states that have not hesitated to legalize this highly productive and lucrative industry. However, this will soon no longer be the case in the State of Hawaii, whose legislators are currently reflecting on the possibilities of making this sector legal and thus controlling the activity.
The origins of this new dynamic
These new bills to legalize gambling are being championed by Representative John Mizuno and Representative Daniel Holt. Both members of the House represent Oahu County. An area of the state where illegal gambling is a real public safety issue, where illegal gambling is a big problem. So they have an idea to provide a legal alternative way out of the crisis.
According to Holt, the gambling venues operating in Hawaii are unregulated and are most often linked to the territory's drug trade and prostitution. Therefore, there is a real interest for society to put an end to these discrepancies and provide a legal framework for gambling. This would help control the industry and weed out the weeds.
In addition, Representative Holt showed that legalizing such an industry was an opportunity for Hawaii to bring in new money due to the significant tax revenue. Holt and Mizuno outlined the idea of a small-scale test with small, private, highly taxed gaming rooms. Customers would play only poker and also make bets on sports.
Holt and Mizuno went even further, saying that legalized gambling would reduce capital flight. So people who used to travel from Hawaii to Las Vegas to satisfy their gambling passion will now be able to do so from Hawaii.
The proposals contained in the various bills
The bills before the members of the House of Representatives include a series of measures and agreements that would benefit the state in the long run while preserving ethics. One of the bills, House Bill 918, would grant a 10-year license for a single poker and sports betting facility on the island of Oahu. This facility would serve as a trial run. In addition, only people over the age of 21 will be able to access the gaming facility.
The two Democratic representatives from Oahu also plan to establish a Hawaii Gaming Control Board to ensure that good practices and ethics are followed. John Mizuno and Daniel Holt have also proposed the establishment of a state gambling fund with a gross receipts tax and a gambling addiction treatment program to top it all off.
There are several other bills under consideration that would legislate gambling in Hawaii. These include Senate Bill 1109 and House Bill 344, which would regulate sports betting under the Department of Business, Economic Development and Tourism. The bills would make it mandatory for sports betting operators and suppliers to obtain licenses. This measure clarifies that sports betting is not to be confused with other forms of gambling or gambling.
In addition, Hawaii legislators have two other Senate bills on the table: SB 1108 and SB 1146. Both of these bills deal primarily with online fantasy sports contests. The idea is to not only set up a registration program for these contests, but also to exclude them from state gambling laws. However, a new tax will be established, according to the findings of another bill, for this type of practice. This tax on gross revenues from online fantasy sports competitions will be allocated directly to the public and school sectors.
Another bill that bears the signatures of Representatives Holt and Mizuno is Senate Bill 1107. This bill would establish the Hawaii Lottery and Gaming Corporation. The purpose of this organization will be to conduct and regulate betting and gaming in the state. It is also intended that this bill will establish a special fund for various community improvement initiatives.
Additional bills to crack down on illegal gambling
In order to avoid any spillover and to force the industry to go legal, legislators are planning several measures against illegal gambling. For example, there are two bills that will criminalize illegal gambling and make it a class c felony punishable by up to five years in prison. In addition, another bill would prohibit individuals from owning large gambling machines or face prosecution. There are also plans to establish an intergovernmental task force to eliminate illegal gambling and drugs from the streets of the state.
Finally, there is Senate Bill 935, which would prohibit hotels and resorts in Nevada from advertising when they focus their business on gambling. This bill, introduced by Senator Stanley Chang, would impose a 30% tax on the gross income of all Hawaii residents who arrange or sell vacation packages that include gambling activities.