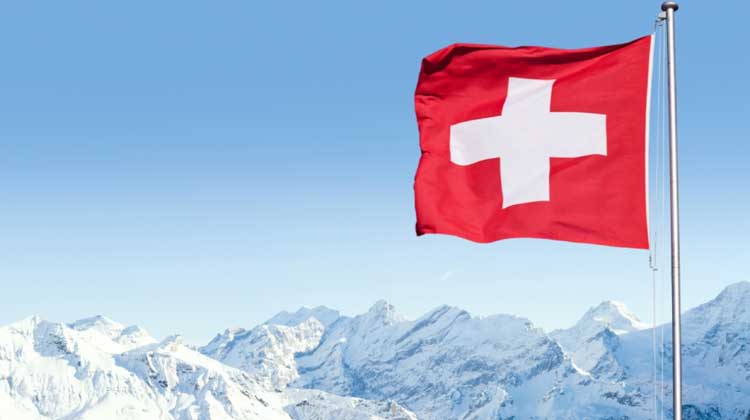 Switzerland will legalize online casino games as well as poker in 2018. This arrangement will make more than one happy since bettors in the country will be able to indulge in their favorite activity legally. However, possession of a gaming license from the Federal Gaming Commission or CFMJ proves to be crucial for offering virtual slot machines and table games. The legalization of gambling sites in Switzerland was inspired by its Belgian neighbor.
The Belgian model is one of the inspirations of Switzerland in this legalization project. There are only a few months left for physical casinos to offer entertainment software for Internet users. However, a license from the CFMJ or the Federal Gaming House Committee will be required to take advantage of this new market.
At the moment, there are 9 groups of Belgian physical casinos interested in the project of the virtual and terrestrial association. The famous Belgian Casino Spa is now in agreement with the Casino777 platform to offer products to its Internet customers. As for the Casinos Namur and Casino d'Ostend, they have just signed an agreement with Pokerstars and Bwin respectively. Swiss betting institutions will have to follow in the footsteps of their Belgian colleague to rub shoulders with the e-gaming sector.
Regarding the proposed entertainment, nothing is yet safe and it is necessary to await the final decision of the authorities before the Helvetic land casinos gradually begin the transition from the physical to the real. Many countries have already reached the stage before Switzerland, Italy, Spain, Malta, Great Britain and Belgium. According to our sources, it is likely that Swiss bettors can enjoy several slot machines from publishers like Play'n Go, Betsoft, or NetEnt. As the goal here is to extend the activity of the virtual establishment to the Internet, it is also possible that one finds software with live dealer in partnership with Evolution Gaming, Ezugi or Authentic Gaming.
There are only a few months left before 2018 arrive. Internet users will know the list of sites offering live Swiss casino licensed by the CFMJ at the same time. The legalization of online betting is a boon for operators as well as bettors looking for a new gaming experience.