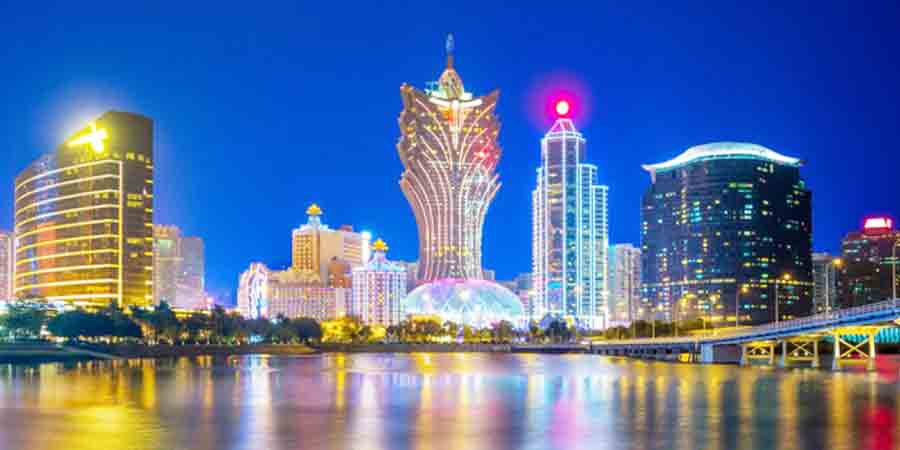 Macau Judicial Police arrest 42 individuals involved in a fraudulent online gambling ring. Through this operation, conducted jointly with the Chinese security forces, the Macau administrative region wishes to clean up the gambling sector.
42 individuals behind bars
A notorious crackdown on the gambling industry; Macau police and Guangdong province police have joined forces to expose a well-oiled fraudulent network in the country. This resulted in the arrest of 42 suspected individuals aged between 29 and 66. According to the information disclosed during the press conference called by the Macau Judicial Police, these individuals are links in an illegal online gambling platform. From servers located overseas, the group offered all known types of gambling on their platform, including baccarat and soccer-based sports betting. According to the Macanese judicial police, there were also original games produced by criminal engineering.The manhunt has been going on for two years. But it is admitted that the criminal machinery has been operating since 2017, about 6 years before. It has led to the arrest of 15 individuals residing in Macau. 27 other individuals are arrested in China, in several provinces, with the complicity of the Chinese security forces. But in all, residents of China, Macau, and Taiwan have been caught. In addition, the authorities are sure that the leader of the gang, and the architect of the illegal system are part of the group arrested. All the suspects have been charged with illegal gambling, money laundering, organized crime and other charges.
Cleaning up the industry
This crackdown allows Macau to further clean up the gambling industry. As the black market becomes more and more offensive, the operation by Chinese and Macanese police officers has resulted in the suppression of a system that was capturing up to 18.5 billion yuan, or about $2.9 billion in bets, every year. The operation also recovers profits of 25 million yuan, or about $3.8 million. According to Chan Wun Man, this figure is the result of a hierarchical organization consisting of a chief who supervises shareholders, shareholders who spare agents to recruit customers for the online platform's games. The main operations took place in a luxurious building in the NAPE district. All the arrested persons were handed over to the Prosecutor's Office.
This last aspect recalls the arrest in 2021 of Alvin Chau, the CEO and founder of SunCity Group. The businessman had been arrested for his involvement in an illegal gambling network, including the junkets, whose activities were restricted as of January 1, 2022. The situation was so delicate that the operators Star Entertainment and Crown Resorts in Australia, partners of SunCity Group, were indicted. A similar situation has gripped Levo Chan, the director of Tak Chun Group, another junket operator. Since the advent of the new regulations in 2022, junkets companies can only have one partner casino out of the six licensed in Macau.