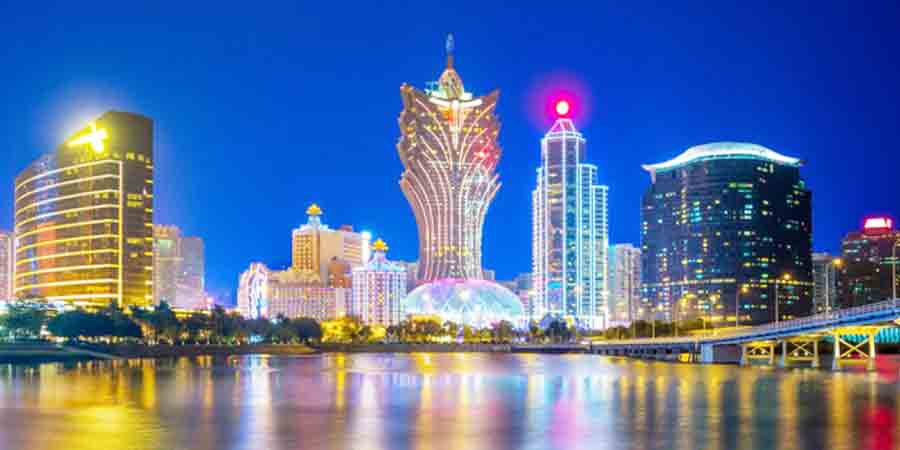 The news came down on January 5th. All civil flights carrying international travelers are banned in Macau until January 23rd. This measure follows the discovery of three positive cases of the Omicron variant and aims to contain a possible spread. But for the casinos, which have just completed a year of underperformance, this is a restriction they could have done without.
New COVID infections detected
Surprising as it may seem, Macau did not record any Covid-19 infections for several months between 2020 and 2021. But things have been different for some time. Not long ago, three asymptomatic Omicron variant positive cases were detected in this former Portuguese territory.
The subjects involved were people arriving from Thailand, the Philippines, Singapore and the UK. Once tested positive, they were immediately put in isolation in some hotels. Like mainland China, the territories of Macau and Hong Kong have initiated a fierce response strategy to the pandemic. It consists of a relatively long quarantine for all those who come from outside. Those who test positive are subjected to severe isolation as well as their relatives.
The government's reaction was not long in coming
Following this discovery, the Health Bureau of Macau decided to ban all flights carrying travelers from outside China to Macau, regardless of the country of origin. This is a precautionary measure that is scheduled to last for fifteen days, from January 9 to 23, 2022. Only mainland China is not affected by this ban. The following Wednesday, Hong Kong announced that it was banning the entry of foreign passengers from eight countries.
The objective, as one might expect, is to limit the spread. The Omicron variant currently accounts for 20% of positive cases detected worldwide. It is characterized by its extreme contagiousness and high resistance to booster vaccination. If not properly controlled, it could very quickly become a public health problem in Macau.
A new blow for the casinos
This is an embarrassing situation for casino operators. As Macau is the only place where gambling is legally allowed in China, a significant part of its economy is based on this activity. The ban on civilian flights from outside the country, coupled with the ban on non-residents, is seen as a step backwards.
During 2021, the total revenue of Macau's gaming establishments was only about 29.5%, compared to the 2019 figures. In 2020, they had to close for just two weeks, but travel restrictions have taken their toll on their clientele, the majority of whom are from outside the country. As if that wasn't enough, the arrest of wealthy businessman Alvin Chau led to the closure of the VIP casinos from which they derived most of their revenue. A series of misfortunes from which these establishments had not yet recovered. The new measures taken by the local authorities have stirred the pot.