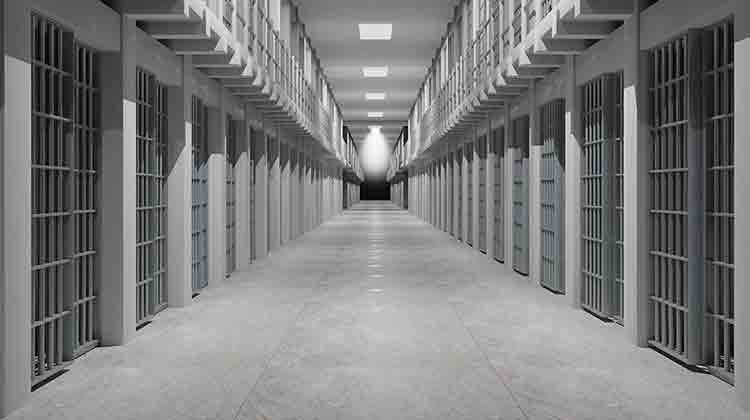 After serving 1 and a half years out of 6, Malachy McNulty gets out of prison and lands a teaching job again at Tendall College Carlow, a school not far from St Francis College (a school he used to run). He was convicted because he forged between 2017 and 2019, several times the signature of Father Paddy Byrne (the co-chair of the school board), stole 100,000 euros to play at the casino. In this criminal saga, 381 counts were brought against this offender; Judge Keenan Johnson characterized his actions as a gross breach of trust and breach of duty of care. Currently, the 39 year old is owed 60,000 Euros by his former employer. He is seeking freedom from gambling addiction and is a member of "Gamblers Anonymous", a program to combat gambling addiction.
He moved from St. Francis College to prison, and is now at Tendall College
Malachy McNulty, former principal of St. Francis College in Portlaoise (a children's school) has just landed a new teaching position at Tendall College Carlow (located 40 km from his former place of employment). Between 2017 and 2019, he repeatedly forged the signature of Father Paddy Byrne (the co-chairman of the school board) and then managed to steal a large sum of money (100,000 euros) to engage in gambling. This made him a prisoner. In fact, he was sentenced by the court to 6 years in prison and only served 1.5 years in prison, the rest of the sentence (4.5 years) is a suspended sentence. Despite this conditional release, he must now pay back €60,000 ($61,200) to his former employer. All of this information from The Irish Sun newspaper describes the consequences of gambling addiction.
The new school where McNulty will be practicing has the slogan: "Everyone is welcome here". Unfortunately, The Irish Sun was unable to obtain any information from the management of the new school, which preferred not to say anything.
361 charges
During his reign at St. Francis College, McNulty cashed at least 63 checks. Of that total, he forged 48 signatures and the rest were signed by Father Paddy Byrne himself. According to Judge Keenan Johnson, all of the principal's behaviors legally qualify as gross breaches of trust and violations of duty of care.
He was being prosecuted on a total of 361 counts. And of these various offences, he pleaded guilty to only 15 of them.
He wants to fight gambling addiction
Malachy McNulty is currently recovering from his addiction to gambling. He wants to kick the habit that has led him down a desperate path. To do this, he decides to join an NGO called Gamblers Anonymous. It is a program that operates in a similar way to Alcoholics Anonymous. The goal of this organization is to bring together people who are victims of gambling addiction. Through this organization, ways and means are put in place to help individual members quit their gambling addiction.
To be honest, McNulty's recovery depends on one main condition: that he makes the decision to stop gambling. While this may seem like a difficult thing to accept, it is the first step.