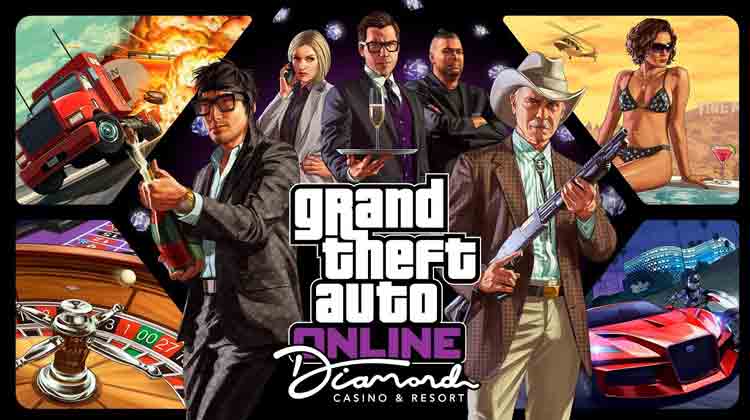 Overall, the greatest game for earning GTA Online Casino Chips is Three Card Poker. You can also try your luck with games like Lucky Wheel, Slot Machines, Inside Track, Roulette, and Blackjack.
Without further ado, let us share with you some of the best online casino au games you can get to play whilst enjoying the GTA video game.
Lucky Wheel
You will find the casino's lucky wheel on the Casino Floor; this is right next to the Cashier Services. You can spin it for a random prize once a day. The rewards are immaculate, as you will get a chance of winning; chips, RP, real money, clothes and a brand new vehicle.
Winning a vehicle and vehicle discounts are the two difficult prizes to win. The odds of winning them are 1 in 20, that alone should tell you something. However, you can rig the Wheel by quitting the game immediately before the wheel stop in a spot that you do not fancy. All you need to do is to log in and spin again.
Slot Machines
The casino floor is littered with slot machines. Republican Space Rangers and Impotent Rage are two examples of GTA entertainment shows that these robots are based on. The minimum wager runs from 5 to 500 chips, with a maximum bet of 2500 chips, resulting in a 98.7% payout to winners.
One thing you should take note of is that, slot machines are based on pure luck. The only strategy you can use is to keep on pressing the button and hope for the best.
Roulette
In most casinos or real money casino sites, roulette is the most popular game… and GTA Online's Diamond Casino is no exception. By placing your chips in the precise area, you can bet on a single number or a range of numbers. If the ball lands on the number you chose, you win.