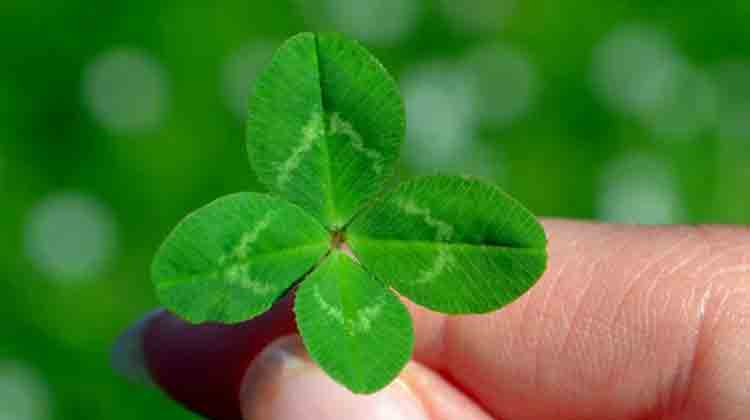 There are many types of gambling, from sports betting to lottery games, bingo, and casino gaming. Each of these are distinct in that luck plays a varying role in each. For example, sports betting has more of an element of skill or knowledge when compared to something like a lottery or bingo, where the outcome is purely determined by luck.
In this article, we'll be taking a closer look at the psychology of luck and specifically how it relates to casino gaming. Casino games are unique in that not all of them are the same and some rely solely on luck while others require skill and strategy.
Let's start by taking a look at the different mindsets that gamblers have when playing at a casino, whether it's in person or online.
Gambling mindset
There are several psychological phenomena related to luck where casino gambling and gambling in general are concerned. One such phenomenon is known as the 'illusion of control'. This is where gamblers will feel like performing certain acts, whether it's betting in a certain way on particular games or having rituals such as blowing on dice, will increase their chances of winning. This is particularly prevalent in casino gambling, where a lot of the time, success is purely down to luck.
In addition to the illusion of control, there's also the "gambler's fallacy". This is often confused with "sunk cost fallacy" but it's quite different. Gambler's fallacy is where bettors will assume that because a certain event has occurred numerous times in a row, it's less likely to occur the next time. A perfect example of this is if a coin is flipped 10 times and lands on tails the first 9 times, many people will assume there's a greater chance of it landing heads on the 10th flip but this is not the case.
Loss aversion is another big psychological component when it comes to luck in casino gaming. It's been shown that gamblers tend to experience lower lows from losing than they do highs from winning. This often leads to them taking fewer risks and adopting a more cautious approach. Of course this isn't always the case and some people will go the opposite route – throwing good money after bad and trying to desperately recoup their losses (sunk cost fallacy).
The psychological biases detailed above certainly play a big role in the psychology of luck with casino gamers and can be seen all the time in casinos both online and in Las Vegas.
The role of rituals and lucky charms
We touched on rituals above but they're just one way that casino gamers and gamblers try to exert control over the outcome of games. As well as having rituals, many gamblers also have lucky charms, such as carrying a certain item with them. Some gamblers will even rely on numerology in order to try and increase their luck.
Of course none of these things have any scientific backing or statistical evidence that they work but they are a big part of gambling in general.
Luck in different types of games
One of the things that's most interesting when it comes to the psychology of luck in casino gaming is how it varies across different types of games. There are casino games such as roulette and slot machines are pretty much 100% based on luck, there are also those where skill plays a much bigger role. Namely something like poker.
Even games like blackjack and poker though, rely a lot on luck, particularly for less experienced players. Although the skill in poker is knowing when to play your hand and when to fold, you cannot actually influence the cards you get dealt. Experienced players can mitigate this a lot but those new to the game are pretty much at the mercy of luck.
Controlling luck
Although the luck of a certain outcome might not be in the control of anyone, there are things casino gamers do to try and control their luck. This includes sticking to games they know and have experience with, exercising sensible bankroll management and knowing when to quit when luck isn't on their side. Using bonuses here and on other trusted sites also helps boost player activity.
Conclusion
The psychology of luck is a big component when it comes to casino gaming and gambling as a whole. Any type of betting comes with a degree of risk since luck will always play a factor, even in something like sports betting where you have a greater degree of certainty of the outcome. This is why it's important to gamble responsibly since luck is never sure to be on your side on a given day.